CALLIE E. AUSTIN FINE ARTIST
A heartfelt welcome! Cepiatone Fine Art was founded by fine artist Callie E. Austin. Callie is a classically trained fine artist with over 40 years' experience. Callie has created artwork for stellar organizations such as the Girl Scouts of America and won first-place blue ribbons at the amazing Whitney Museum of Fine Art and Long Island Gallery of Art, Long Island, New York. Callie E. Austin's artwork has been televised and streamed globally to great reviews. Your visit is humbly appreciated, and she is always available to help answer questions. Callie is overjoyed that you took the time to be here and share your interest in her work. On any image, you may leave comments, choose as many favorites as you like, and share thoughtfully through social media with family, friends, and art lovers alike. A TO-DATE OVERALL REVIEW Customer reactions to Callie E. Austin's artwork appear to be very favorable. Her artwork has been televised and streamed globally to rave reviews, and she has received favorable feedback on her art prints, with purchasers praising the works' beauty and clarity. Furthermore, Callie E. Austin's work has been regarded as gorgeous, crystal clear, and one-of-a-kind, with consumers expressing satisfaction with the art prints' packaging and shipping. Furthermore, Callie E. Austin's connection with philanthropic organizations and her devotion to using art for beneficial impact show that her work is well-regarded in the art community. Overall, the response indicates that clients value Callie E. Austin's artwork for its quality and impact. Be sure to sign up below for Callie's most recent artwork updates and emails. You can also find her Facebook page and the fan page, FANS AND FRIENDS OF CEPIATONE FINE ART BY CALLIE E. AUSTIN. Thank you very much for your support of the arts and the interest you share in her ongoing work.
THE ARTWORK BY FINE ARTIST CALLIE E. AUSTIN
CEPIATONE FINE ART(c) BY FINE ARTIST CALLIE E. AUSTIN Artwork comes in a diverse variety of print materials and related products. You may shop for artwork however you choose, by image, or try a themed collection. Any image may be shipped as a stellar canvas print, a memorable framed print with a professional matte, a new and trendy metal print, or a warming statement tapestry piece for an imposing, luxurious wall mounting. Peace to you always. For any questions, artwork suggestions, or museum store quality items, please email cepiatonefineartinc1@yahoo.com.
CALLIE E. AUSTIN | CEPIATONE FINE ART(c) DATA
Callie E. Austin is an experienced classically trained fine artist of 40+ years and a business executive. Demonstrated history in oil painting, drawing, pen and ink, murals, marketing publications, logotypes, graphic design, and digital art. Her work has been televised and streamed globally; it is wholesome and family-oriented, with compassion for its viewers. She has worked for illustrious organizations, such as the Girl Scouts of America, where she designed an awards patch. She has won the first-place blue ribbon at the world-renowned Whitney Museum of Art in New York. Callie Austin's work was also chosen as the category header for "art" on Pinterest. Callie E. Austin has volunteered her time and talents for philanthropic organizations such as Artists for a Better World, the Citizen's Commission on Human Rights, and a Fine Art America group called "Curator, look here, please" to help other artists work gain visibility. Callie has also volunteered for a local city beautification project for the Harbor City Neighborhood Council; she was awarded a wall display for an elementary school in New York; and she's also created a philanthropic organization called World Peace Organics geared towards promoting world peace and a greener earth. Your visit is humbly appreciated. You are welcome to leave your comments here through our message system or on individual pieces of artwork. The artist can also be messaged here or simply emailed directly. Follow Callie E. Austin on Facebook at FRIENDS AND FANS OF CEPIATONE FINE ART. Comments are graciously welcome, as are "likes" and thoughtful shares. It means very much to all artists. I wish you the very best life has to offer. Peace to you always.

Cepiatone Fine Art© is solely owned and operated by its artist, Callie E. Austin. All artwork images are the property and intellectual property of their artist, Callie E. Austin, and all rights are reserved. No image can be copied, cut, or manipulated in whole or in any part without express permission from the artist, Callie E. Austin. Cepiatone Fine Art© does prosecute to the fullest extent of the law any unlawful sales of its artwork, written word, or corporate content and ads. The only authorized dealer of all the artwork is the fine artist herself, Callie E. Austin of Wilmington, California. No other person or persons, entity, or group may state or make a claim as such; its claim would be considered falsified. All licenses and copyrights belong solely and wholly to the artist, Callie E. Austin. Cepiatone Fine Art© believes in heavily promoting world peace through whatever ethical and moral means are possible within the guidelines of the law. This includes the art world; if you or someone you know has seen unauthorized sales of artwork and you suspect the artist did not get credit for his or her creation in either case, please notify the proper authorities right away. Artists are valuable people in our world and have families to care for, too. Help make our world a better place and speak up with civility and peacefulness in writing or calling your local authorities against art theft. This will make a difference in the lives of artists and in our world. A peaceful and amicable resolution always solves the problem.

With best regards,
CALLIE E. AUSTIN
FOUNDER | OWNER OPERATOR| FINE ARTIST
CEPIATONE FINE ART INCORPORATED
callieeaustin@yahoo.com | cepiatonefineart@yahoo.com | cepiatonefineartinc1@yahoo.com | https://www.callie-austin.pixels.com

WORLD VISITOR VIEWS COUNTER INSTALLED 2 DECEMBER 2023 ~ I AM HUMBLED AND GRATEFUL FOR YOUR VISIT IN SUPPORTING THE ARTS ~ THE ARTS BREATH LIFE, CIVILITY, AND UNITY INTO OUR COMUNITY AND WORLD~ PEACE TO YOU ALWAYS, CALLIE E. AUSTIN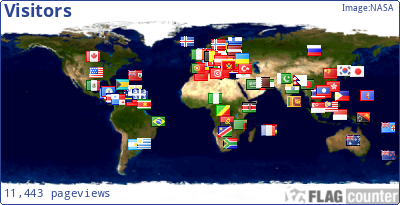 1973-2023©COPYRIGHT CALLIE E AUSTIN CEPIATONE FINE ART ALL RIGHTS RESERVED